Installing ventilation systems is our profession.
Fil d'Air is one of the few alpine companies to have a Minergie certification in the field of ventilation.
Obtained after a series of training sessions in French-speaking Switzerland, we focused on the challenge of creating quality ventilation systems.
We advocate a gentle ventilation where the sizing of the network is cared for and its deployment avoids resonant noises as well as parasitic air currents.
We have completed dozens of projects throughout the Alpine region, which give us a head start in our field as technicians and ventilation specialists.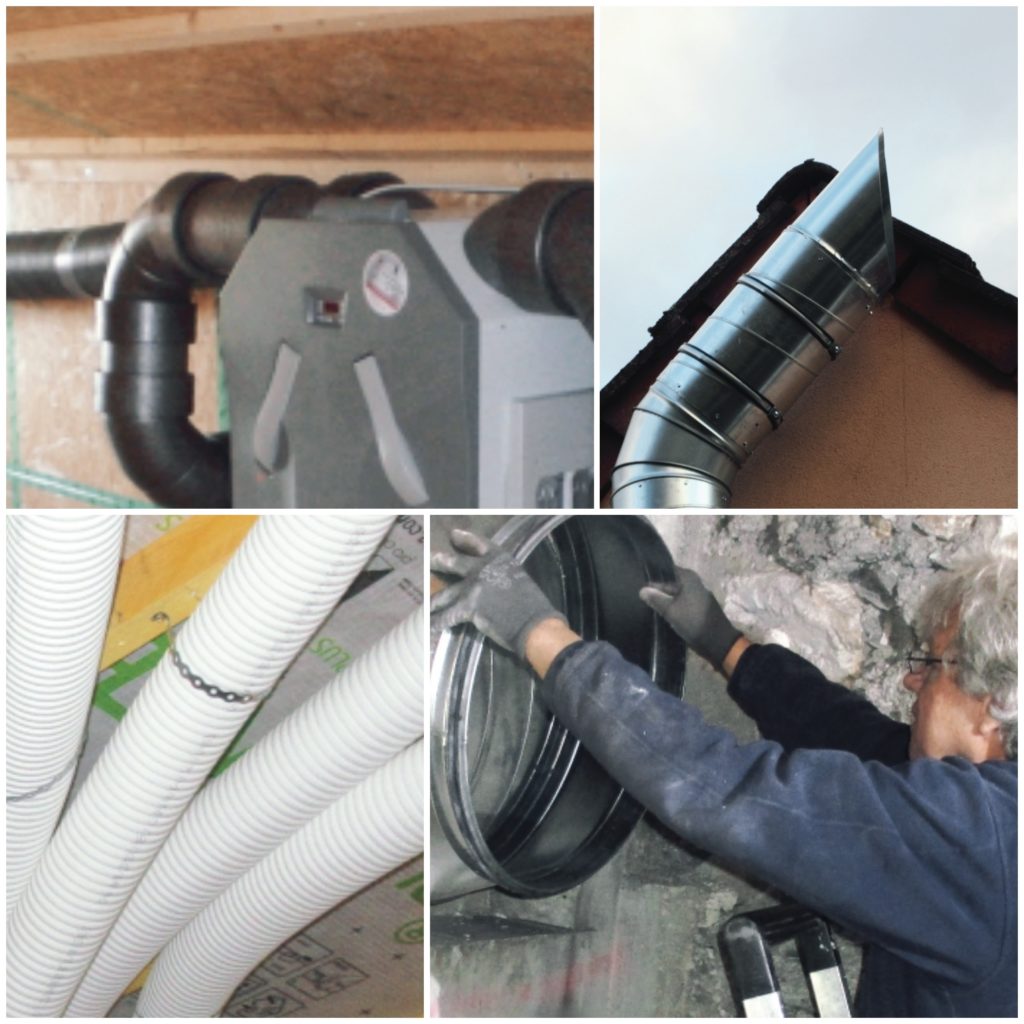 Strongly attached to the principles of gentle and quiet ventilation, we offer turnkey installations to take full advantage of good indoor air quality.
If you feel ready to take the step of self-construction, we offer you support at the start as well as technical assistance during construction to meet your desires to do it yourself.
Installation of controlled mecanical ventilation systems
The efficient construction and rehabilitation have made it possible to postpone the energy performance of buildings in order to meet the current challenges in terms of energy savings. We want to offer ventilation systems that meet these challenges, and that's why Fil d'Air has specialized in dual-flow ventilation, which allows an optimized air exchange while recycling the calories contained in the extracted air.
If your home does not have a ventilation system, we can explore with you the possibilities of a facility to find the most suitable solution, both for your home or your premises, and for your budget.
With many machines coming to the end of their life, we want to adapt and allow you to repair or replace your old dual or single flow ventilation system with a newer and more efficient product.
A diagnosis of existing ventilation grids is also possible in order to improve the performance of your ventilation and reduce consumption.
This action can also help you solve moisture or odour problems in your home and improve the sound quality of the installation.